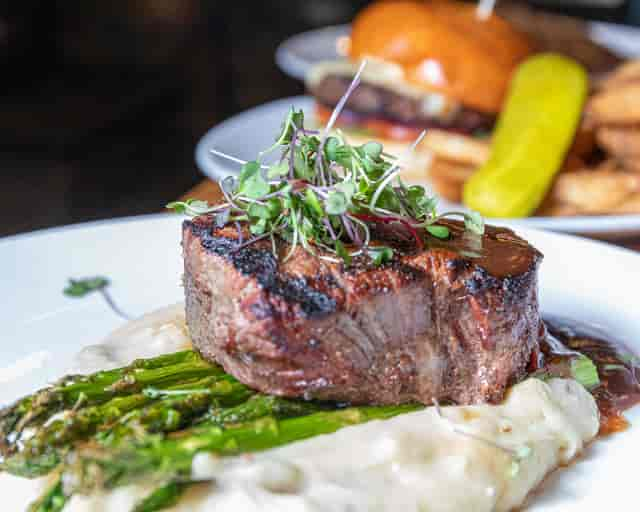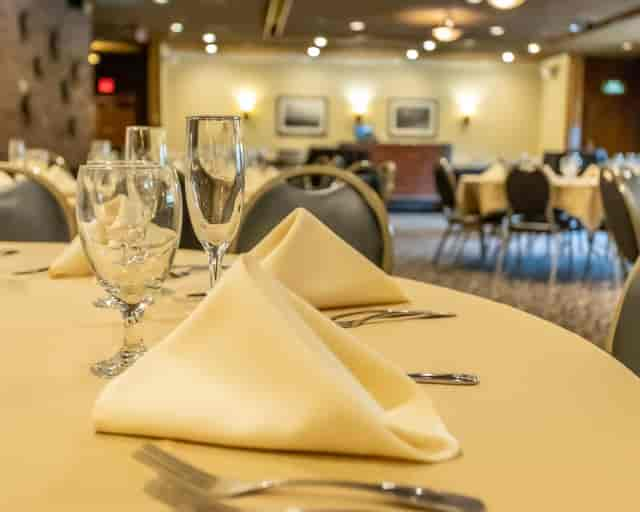 Take-Out Menu
Become a VIP
Receive updates on special events, new menu items, menu reviews, and more!
Take-Out Menu
Family Meals
Fireside Family Offerings
All Items are Available for Curb Side Pickup
Family Size Soups & Salads
Soups are sold by the quart | All salads feed 4-6 guests
Soup of the Day | 14
Served with oyster crackers
Garden | 14
hearts of romaine, tomatoes, cucumbers, carrots, red onions & carrots
Greek Salad | 14
hearts of romaine, cumber, red onions, banana peppers, feta cheese, Kalamata olives & roasted red peppers
Caesar | 14
hearts of romaine, shaved pecorino cheese, homemade Caesar dressing & croutons
Family Sized Appetizers
Buttermilk Chicken Tenders | 21
2 pounds of our Buttermilk Fried Chicken Tenders with your choice of sauce:
Buffalo, Habanero Buffalo, Gold Fever, BBQ, Sweet Asian Chili, Garlic Parmesan or Plain
Chicken Wings | 21
20 pieces of our Jumbo Chicken Wings with your choice of sauce:
Buffalo, Habanero Buffalo, Gold Fever, BBQ, Sweet Asian Chili, Garlic Parmesan or Plain
Prime Rib Egg Rolls | 26
10 of our famous Prime Rib Egg Rolls with Chipotle Ranch Dressing
A
Family Meals
Feeds 4-6
add an additional guest | 15
Choice of:
Soup of the day with oyster crackers, House or Caesar salad with your choice of dressing served with fresh baked bread & honey butter
Choice of One Entrée:
Pizza, Chicken Tenders & Salad- 3 Cheese Pizzas, Tenders and choice pf Garden or Caesar Salad**| 39
Chicken Parmesan - Marinara Sauce, Pecorino cheese & garlic bread over pasta** | 55
Buttermilk Fried Chicken - buttermilk fried chicken with roasted chicken gravy | 55
Baked Stuffed Shrimp- Crab Meat Stuffing, Lemon Butter Crumbs, Drawn Butter | 65
Baked Haddock- Lemon butter crumbs, white wine | 59
Shrimp & Broccoli Alfredo - Over pasta with garlic bread** | 59
Steak Tips - topped with peppers, mushrooms & onion | 59
Cedar Plank Salmon- Marinated Salmon, Basil Pesto, Grilled Lemon | 65
Prime Rib- Four 12oz Cuts of Prime Rib, Popovers, Au Jus & Horseradish Cream | 89
(Prime Rib Available Thursday- Sunday Only)
Choice of Two Sides Unless Otherwise Noted**
Mac & Cheese, Mashed Potatoes, Baked Potato, French Fries, Sweet Potato Fries, Mixed Vegetables, Broccoli, 5 Grain, Baked Beans, Coleslaw, Grilled Corn on the Cob
Add a Family Sized Dessert for $12
Deep Dish Apple Pie
Chocolate Dipped Cannolis
Freshly Baked Cookies
CONSUMER ADVISORY: Consuming raw or undercooked meats, poultry, seafood, shellfish or eggs may increase your risk of foodborne illnesses especially if you have certain medical conditions. Before placing your order please inform your server of any food allergies.